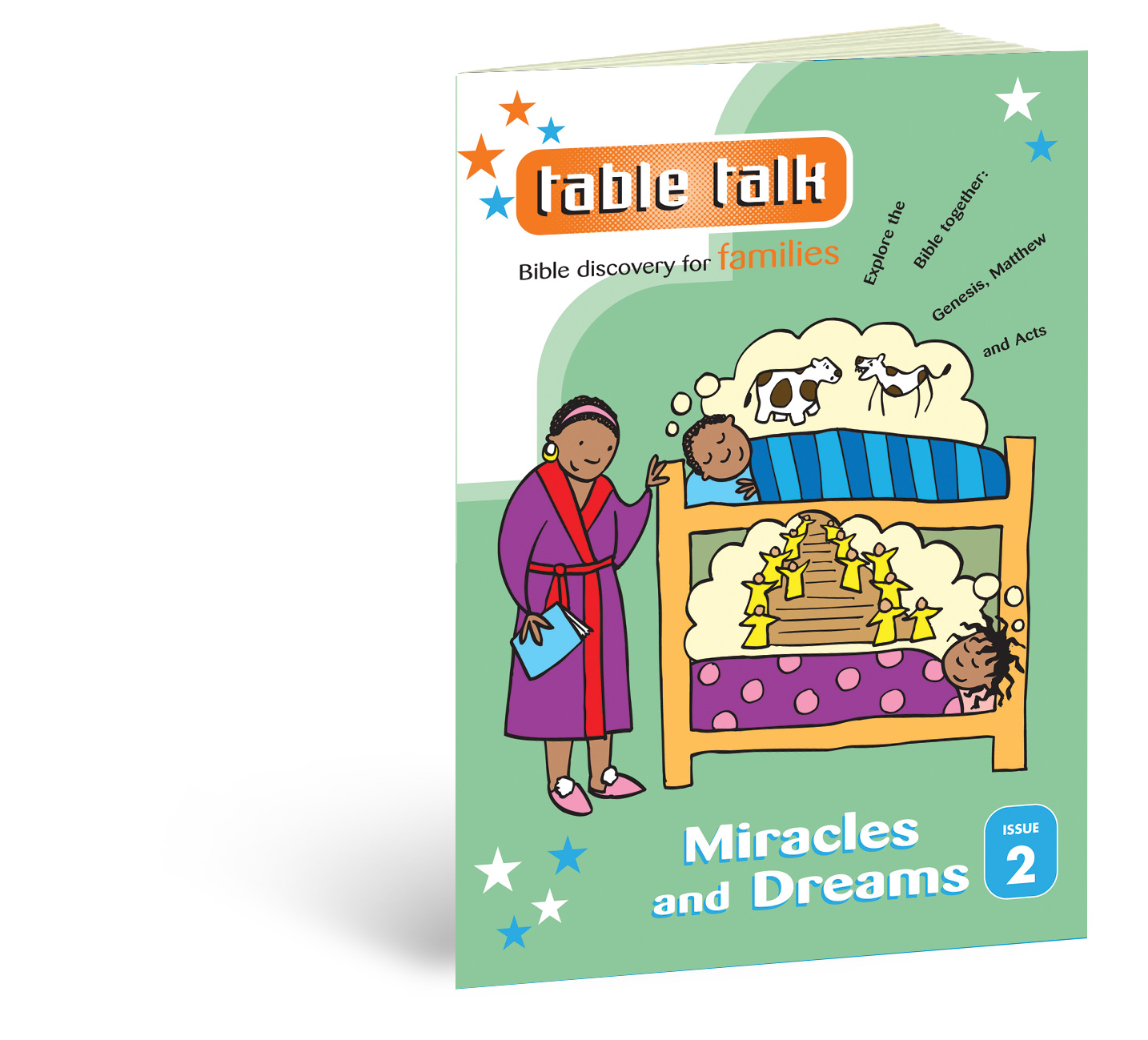 Families already do loads together – meals, outings, games, visiting grandparents. Many would also like to read the Bible together, but don't know where to start or find it difficult to fit in.
Table Talk is designed to help families find a way to read and explore the Bible together – each at their own level, but all challenged to love and follow Jesus. Each Bible time is short – maybe five minutes at the breakfast table or at some other time that suits. It's simple to use, and doesn't assume any previous Bible knowledge.
Each day's Bible time includes:
an opening discussion question or simple activity
a short Bible passage to read
a few questions
optional deeper questions for older children
a prayer suggestion
Table Talk is linked with XTB Bible-reading notes for 7-10s, so that they can be used together if wanted.
And Table Talk comes with a wipe-clean cover – ideal for when it gets covered in cornflakes!
Available at your local Christian bookshop or online at one of our websites below.