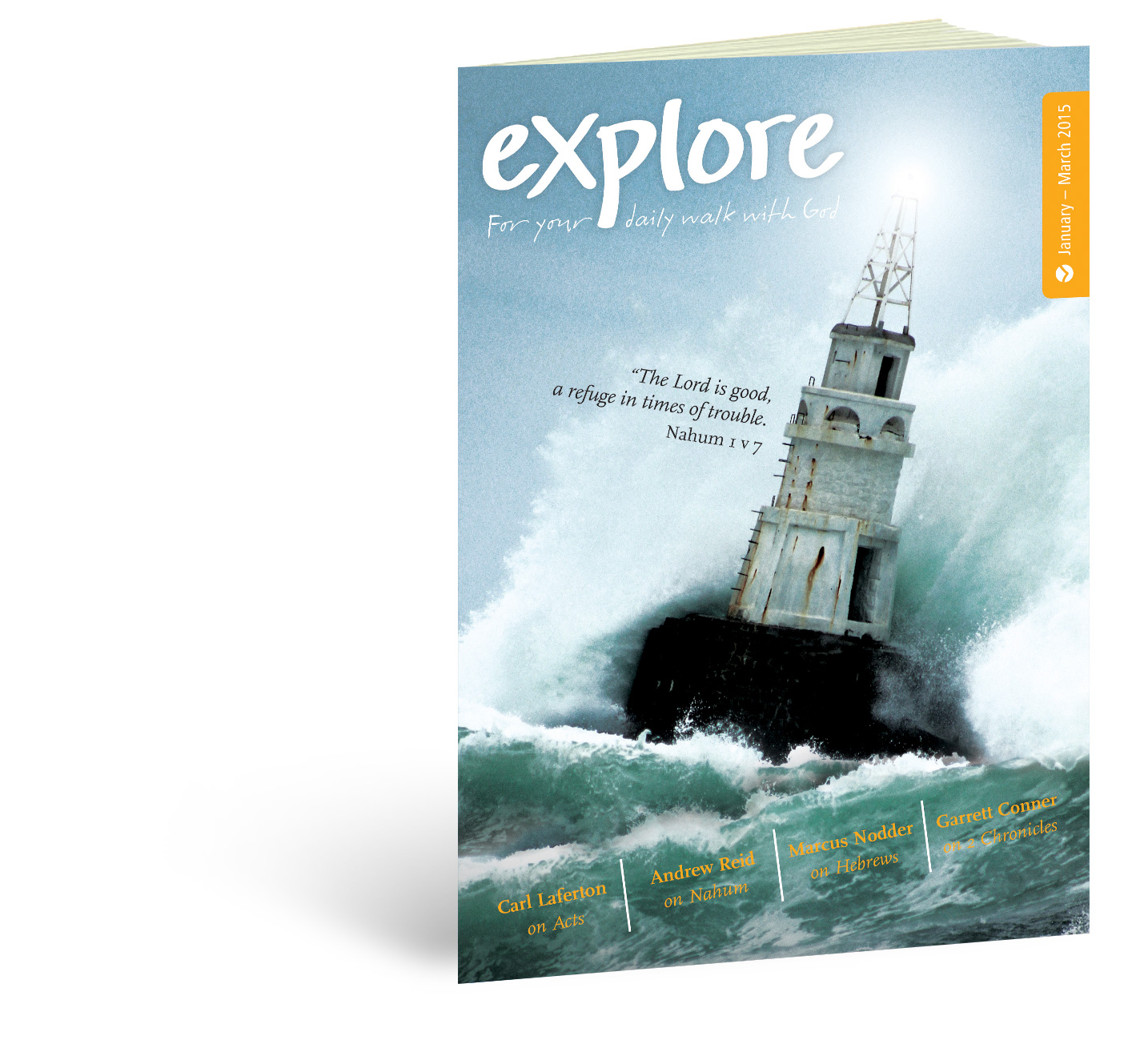 It's not always easy to read the Bible regularly. Even when we do manage it, it's not always easy to understand it, or how it matters to us today.
Explore will help you read, understand, and apply God's word. Simple and clear, real and relevant, it's written by experienced Bible teachers who are passionate about helping real Christians live for Christ in the real world.
One of the wonderful qualities of Explore is that it covers every Bible book. It doesn't miss out the difficult or controversial bits. And each day, you'll find God's word reminding you of the majesty and love of God's Son, the Lord Jesus.
If you want the Bible to excite and equip you, and you're willing to give it 15 minutes each day—then let Explore help you in your daily walk with God.
Available at your local Christian bookshop or online at one of our websites below.