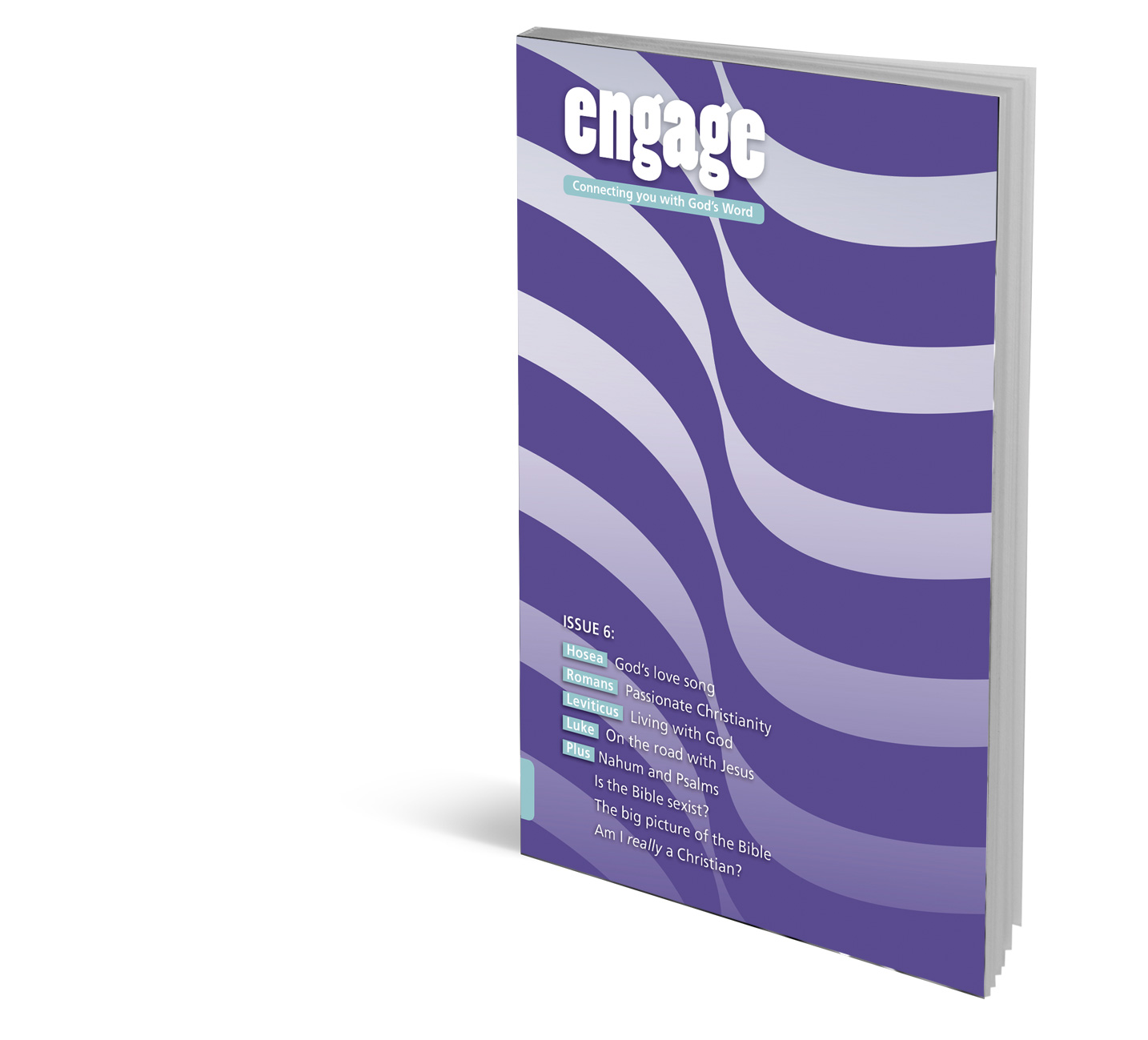 DAILY READINGS
Each day's page throws you into the Bible, to get you handling, questioning and exploring God's message to you — encouraging you to act on it and talk to God more in prayer.
TAKE IT FURTHER
If you're hungry for more at the end of an engage page, you can turn to the Take it further section to dig deeper.
REAL LIVES
True stories, revealing God at work in people's lives.
TRICKY
This section tackles those mindbendingly tricky questions that confuse us all, as well as questions our friends bombard us with. Questions covered include: Has science disproved Christianity? Why do I keep sinning? Don't all religions lead to God? What's the meaning of life?
ESSENTIAL
Articles on the basics we really need to know about God, the Bible and Christianity. So far we've covered the Trinity, prayer, sin, the doctrine of Christ, grace and other such fundamental parts of Christianity. All handled in down-to-earth, easy to follow sections.
STUFF
Articles on stuff relevant to the lives of young Christians. Topics covered include: Ecology, money, death, self-esteem, sex, assurance, war, alcohol and drugs
TOOLBOX is full of tips and tools to help you understand the Bible and really dig deeper into it.
"I have worked with a youth group for 3+ years and have done lots of mentoring in that time. I LOVE to teach youth how to read the Bible and help them to fall in love with the Word. I have not found a resource that even comes close to this one! I have searched online and in Christian bookstores and this is the best one out there! If you are looking for a good devotional, don't let this one pass you up!"
"These books are fantastic, offering exactly what it says on the cover AND more. Provides me with daily inspiration and thought."
"As a Youth Minister I'm always on the look out for good resources to help young people dig into the treasures of God's Word. I think Engage is the best out there. The studies are the right length and help anyone understand the passage. Well worth having a stock to give out!"
" I was given this at a church camp i went to, it is so great. I recommend it to any teenager who finds the bible confusing or boring. Its amazing!! :)"
Available at your local Christian bookshop or online at one of our websites below.