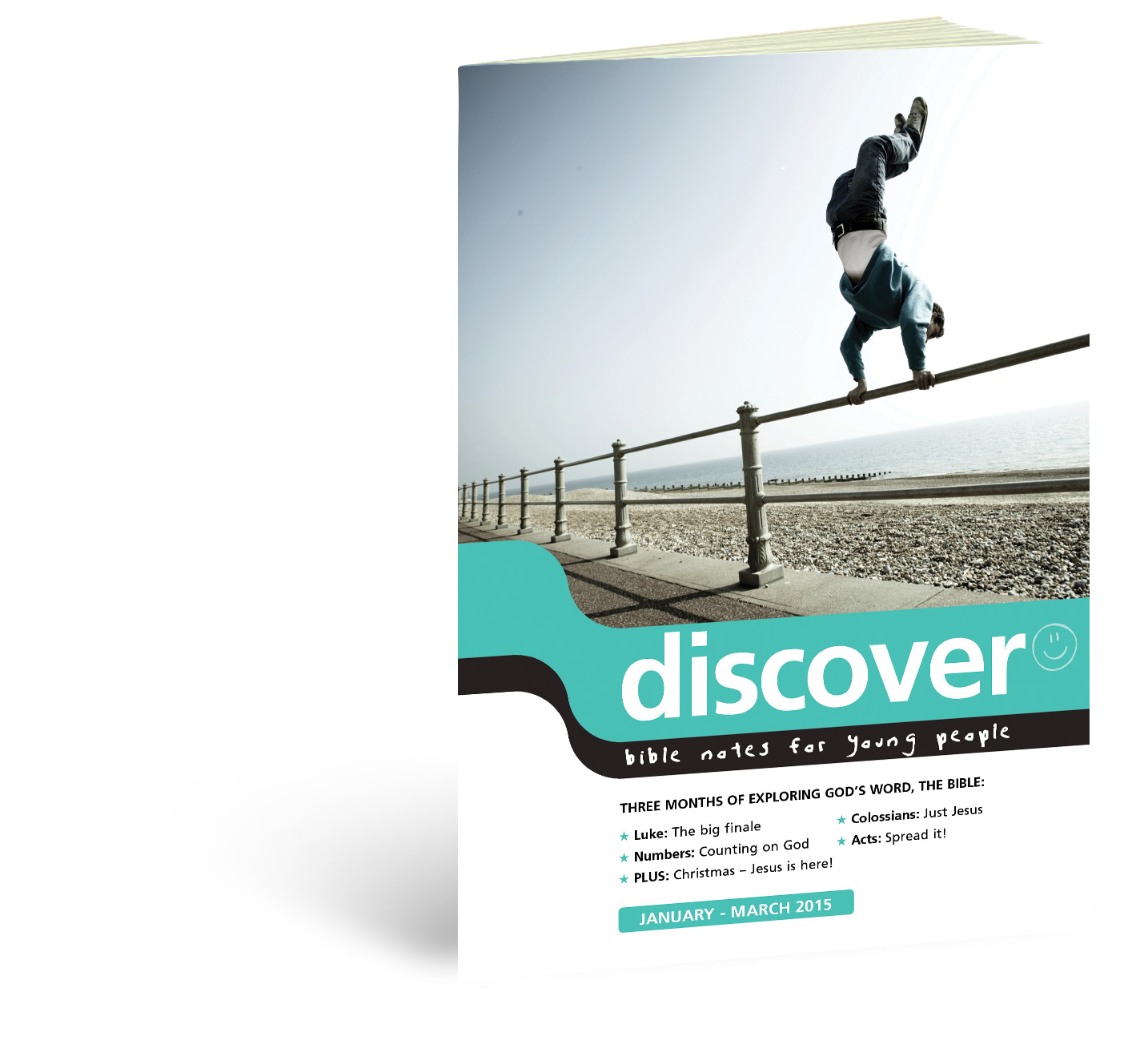 Discover is designed to help young people read and understand the Bible. To get a real passion for God's word. Discover takes readers through the Bible in action-packed, daily chunks. It delivers God's truth in no-nonsense way. And it's fun! With puzzles, prayer, and pondering sections, Bible reading has never been so gripping.
"This product is brilliant. We bought it for our 12 year old son and he enjoys reading it himself every morning and God is really speaking to him through it."
"We wanted to help our 4 children to discover more about God for themselves and have a solid foundation for their lives. Discover has really helped. The Bible passages are short and focused and the study notes have clear expainations with practical ideas on how to apply the message. After our meal, we take turns to read the Bible or the study notes and fill in the answers, turning what we have learnt into prayer. We warmly recommend Discover."
"Dear Discover, I've just completed one of your booklets, thinking it was amazing. When I normally read the Bible I don't know where to start, but using Discover has helped me a lot. I have never been so excited about reading the Bible before!"
Available at your local Christian bookshop or online at one of our websites below.