Beginning with God
For Pre-schoolers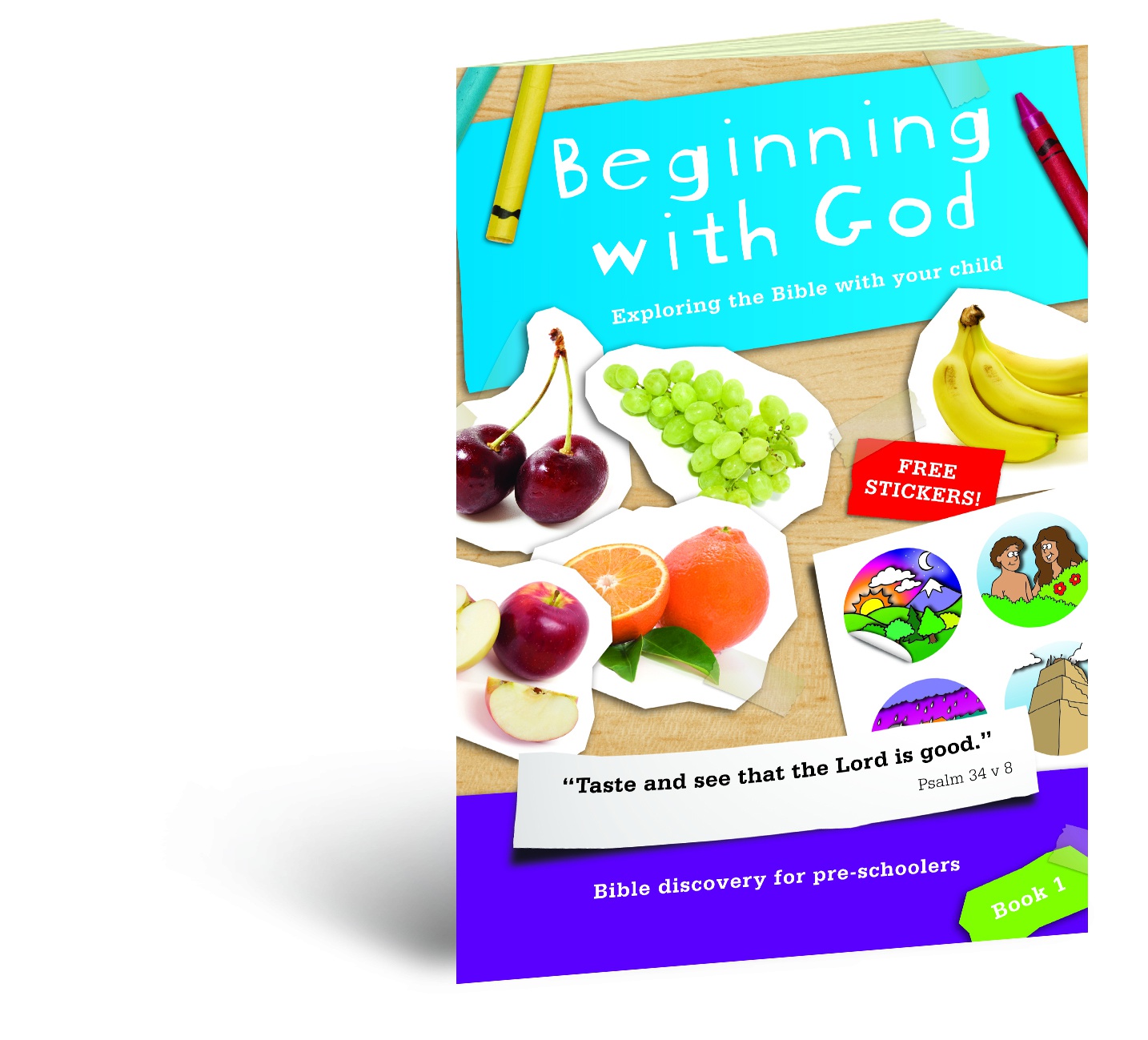 We nourish young children to help them grow up fit and strong. We help them practise new things such as numbers and colours. We read them stories – often the same ones again and again.
Beginning with God helps parents to do all these and more while also starting a habit of regular Bible reading that will hopefully grow as our children do.
The Bible encourages us to "Taste and see that the Lord is good" (Psalm 34 v 8). Beginning with God helps us to do that with our youngest children so that:
they are nourished with God's word
they can practise things they've learned (there's a suggestion for a simple reminder while out and about)
they can read the same Bible stories again and again as they grasp the big ideas about God's love and goodness
Our hope is that Beginning with God will help parents start to read the Bible with their pre-schoolers, and help those children grow to know the God who loves them.
Oh – and it comes with fabulous, full-colour stickers too!
Available at your local Christian bookshop or online at one of our websites below.